Welcome to the gbnet user contributions forum. Within this section you'll have the opportunity to sample a taste of Golden Bay culture. Everything here has been contributed by the users of gbnet.
---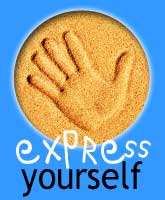 Got something to share?
Send your piece of Golden Bay culture to contributions@goldenbay.net.nz
---
TERMS AND CONDITIONS: The contributions (content) presented within the gbnet User Contribution section are not owned by gbnet. They are owned and submitted by members of the public (users). gbnet takes no responsibility for the content within the User Contributions section. By submitting content to the gbnet User Contributions section, users accept responsibility for, and owership of, submitted material. Users are reminded that it is illegal to reproduce copywrited material without permission from the copyright holder. gbnet reserves the right to remove or refuse to publish content provided by users. If you wish to make a complaint regarding content within this section please email contributions@goldenbay.net.nz.
Contents
Artwork
Music
Opinions
Photography
Poems
Recipes
Stories
Videos
Other